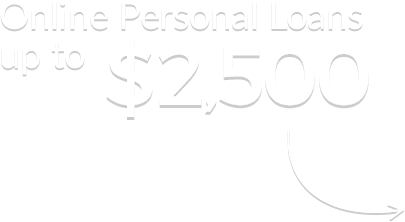 Blue Sky Loans
Apply Online

Complete the short and totally secure blue sky loans online application form. It only takes a few seconds to do and you won't have to visit a store.

Get Approved

As soon as you have submitted your blue sky financial loan application form, we will try to match your details with a lender. When a match is found, your loan offer and loan documentation will be presented to you.

Get your Cash

If your application is approved on Blue Sky Loans, your lender could wire the funds to your bank account as soon as the next business day.
What are Blue Sky Financial Loans?
Blue Sky Loans is a loan matching service. Our goal is to match your details with a direct lender who may be able to provide you with the funds that will enable you to deal with any type of cash emergency.
We can help you find loans of
up to $5000
without heaps of paperwork
why apply online
Blue Sky Financial loans application in just a few minutes.
With Blue Sky loans your personal data is protected with 256-bit encryption technology.
You could be approved even if you have a poor credit history.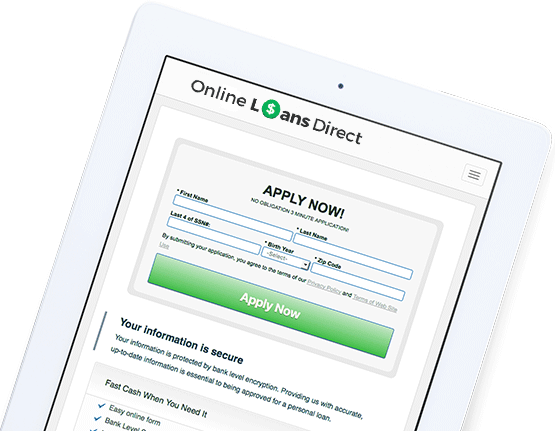 Why Apply for a Loan Online with Blue Sky Financial?
No one wants to wait in line at a store and then fill out pages and pages of documents. With Blue Sky Lending all you need to do is submit your online application form and your funds could be with you as soon as the next business day.
Blue Sky Loans on Twitter

Facebook

Pinterest

Important Disclosures
Blue Sky Loans is NOT a lender
Bluesky loans does not make loans and is not a lender. Instead, our company directs consumers to direct lenders only or payday loan companies near you who may offer these loans. Blue Sky Financial Lending is not in a position able to provide details of the APR (Annual Percentage Rate) that you may be charged on a loan that you are approved for. APRs vary by lender and in accordance with the information that you provide. You will be advised of the APR, charges and fees, and the terms of your loan when you are redirected to the direct lender's website as part of the application process.
Implications of Non-Repayment of Loans and Other Loan Considerations
Blue sky loans is not a lender and does not charge a fee for its service. All lenders in the Blue Sky Financial Loans provide consumers with full details of the terms and conditions of a loan before the consumer accepts it. Blue Sky Loans strongly recommend that you read the terms and conditions of a loan that is presented to you very carefully.
Implications of Non-Repayment, Late Repayment, or Partial Repayment
When you indicate your acceptance of the terms and conditions of a loan agreement, you are also agreeing that will repay the loan, plus all the finance charges and interest, within the time period specified in the loan documentation that will have been provided by your lender. If you are unable to repay your loan in full and on time, additional charges may apply. Bluesky Financial Loans is unable to predict how much those charges and fees in respect of non-repayment, late repayment, or partial repayment will be. Blueskyloans does not have any knowledge of the details of the loan agreement made between you and your lender. Please refer to the documents provided by your lender for the details of their policies with regards to late repayment, partial repayment, and non-repayment of loans.
Fees and Interest
If you are approved for a loan, your direct lender only will provide you with the precise details of the interest and fees applicable to your loan before you accept the agreement. Blue sky loans is not a lender and, therefore, cannot predict what the interest rate and the fees will be for any loan that may be presented to you. There is no obligation on your part to accept the terms of any loan that may be offered to you.
Credit Score Impact
Blue Sky Financial does not make any credit decisions and we do not make any credit searches on consumers. Some of the lenders in the Blue sky lending network may carry out a credit check to provide loans for bad credit, but they do not usually use the traditional credit bureaus to do this, so your credit rating may not be affected by the checks that a lender makes. If you fail to repay your loan on the date specified in the loan agreement, your lender may report your failure to pay to the major credit bureaus, which may have an adverse effect on your credit rating. If you do experience credit problems, Blue Sky Financial recommends that you contact a credit counseling company as soon as the problem arises.
Renewal Policy Information
The policies with regards to loan renewals are, to a large extent, governed by state legislation. The lender will present you with the loan renewal options prior to you accepting the loan. Please ensure you read the terms of renewals before you agree to the loan. Personal loans of this nature are intended for short-term use. Bluesky Financial recommends that all consumers repay their loans in full and on time so that they do not incur additional fees. If you think that you may not be able to repay a payday loan, Blue Sky Financial recommends that you look at other alternatives before you apply.
Collection Practices
Blue Sky Financial is not a lender and Bluesky Loans does not become involved in debt collection. The debt collection policies of your lender will be disclosed by the lender in your loan documents. If you are not clear about the collection policies of any lender, we recommend that you contact the lender directly to discuss this with them. Blue sky lending endeavors to work with reputable lenders who pursue overdue accounts in a fair and reasonable manner.